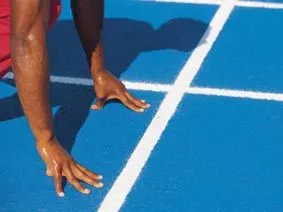 Become a Sponsored Athlete
If you or your team would like to be considered for our sponsorship program, submit a coverletter and athletic biography to us via fax at 303-604-4359. Sponsorship may include team or event coverage, subsidized care in our clinic, or cash stipends at our discretion.

Current Sponsored Athletes and Teams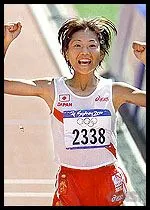 Naoko Takahashi (Japan)- World record holder marathon, 2000 Olympic Gold Medalist
"Dr. Rodgers, Thanks for the all the help over the years while training in Boulder".
-N.T.
Adriana Pirtea (Romania) 2006 NCAA 3000 meter champion (far right). Chicago Marathon 2007 2nd.
Personal Best: 1:09 Half Marathon
"Dr. Rodgers, I want to always thank you for your generosity and implications in helping me to get back in my trainings and competitions after my Achilles tendonitis. Without your knowledge of the meaning of high performance, athletes will not easily recover after injuries. "
University of Colorado Rugby
www.colorado.edu/StudentGroups/womensrugby/
Blue Sky Velo Cycling Team
www.blueskyvelo.com
Fast Forward Sports Training Club
www.fastforwardsports.net
Galen Burrell- Professional Trail Runner Team LaSportiva Golite
Winner of Pikes Peak Marathon
www.galenburrell.com
Your thorough analysis and balanced approach to therapy is helping me train harder and smarter. And thanks for getting my hamstring back
in order! " - GB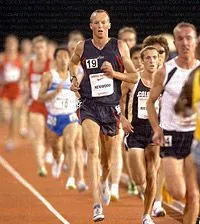 John Henwood (New Zealand)- 2004 Olympian 10,000 Meters.
Personal bests: Mile 3:59, 10K 27.45
"Jeremy, Thanks for fixing my rib in 1 session and the help with my Achilles!"
-John Henwood Spring 2004.
Nick Martin- Team Rider Trek Volkswagon
www.ridewithnickmartin.blogspot.com
Colorado Sports Chiropractic....Thanks for turning my power on!
Nick
Becca Blay- Team Rider Dean Titanium Bikes
www.beccablay.com
THANK YOU FOR KEEPING ME IN LINE! as a professional cyclist, my neck and upper back have caused me some discomfort, but ever since i have been going to see jeremy, i have felt TREMENDOUS relief. of course, with relief, comes faster performances and stronger results. I FEEL FANTASTIC! thank you so much for your help.

--Becca
Travis Macy- Team Spyder- World-class Adventure Racer
Dr. Rodgers has been instrumental in helping me recover from a broken clavicle. Tuned in to cutting-edge rehab techniques and equipment,
his program also took into consideration my unique needs and goals as an elite athlete. It was refreshing to work with someone who clearly
cares about his patients' recoveries and well-being.
--Travis Macy
Dannelle Ballenngee - World Champion Adventure Racer and Multisport Athlete
In December 2006, while on a trail run near Moab, I slipped on some black ice and fell down a cliff over 50 ft. The fall was so bad I couldn't move. I was stuck in the canyon where I fell for three days and two nights with below freezing temperatures. My pelvis broke in half and my sacrum was shattered. I also fractured three vertebrae and suffered frostbite on my feet. I lost over 1/3 of my blood. By what many call a miracle I survived and was rescued. I was airlifted to Denver Health Medical Center were I had surgery to repair my pelvis. After the surgery I spent almost three months in a wheelchair while my pelvis healed.
During the time in the wheelchair I was not able to use my legs. As a crucial part of my rehab I used the Gameready System. Gameready is a system that provides ice and compression to the injured area. This system drastically improved my rehabilitation time by reducing the inflammation and increasing circulation to the injured area. My bones healed faster than expected and I was able to resume walking after less than three months, much faster than ever expected. Gameready was easy to use. I slipped a sleeve around my leg and it fit nicely around my injured hip. The sleeve was filled will ice and cold water, and then plugged into the Gameready system which provided compression. I used the system periodically during my rehab and immediately noticed a reduction in pain and an increase in mobility. Since I wasn't able to bear weight with my legs during my rehab, the Gameready system was a crucial part of my healing.
Five months after my injury I completed a 12 hour adventure race called the Adventure XStream. The race was tough, but it was great to be able to be out there doing what I love to do so soon after the injury. I don't think I could have done it without using the Gameready system. I recommend Gameready to anyone looking for improved healing from an injury and also for athletes looking to reduce recovery time after hard training days or races. It is a simple, effective system with no side effects. Ice and compression have been proved effective for healing for years, and Gameready provide a simple and effective way to get both ice and compression at the same time.
I want to thank Dr. Rodgers and Gameready Cooling Systems for providing the system during my rehab and for getting me get out on the playing field much faster then the doctors or I ever expected. Thank you!
Crown Prince Dependra of Nepal
Dr. Rodgers,
Your service to my family and the people of Nepal was most appreciated as was the altimeter. I'll work on that Everest permit and chiropractic licensure as promised. As you said, you never know who you'll meet in a gear shop in Kathmandu!
Namaste,
Depe