Jeremy Rodgers, D.C., A.T.C
Board-Certified Sports Medicine
Dr. Rodgers graduated magna cum laude in 1998 from Cleveland College of Chiropractic. He relocated in 2001 to Boulder County from the renowned Palmer Chiropractic Clinics where he completed a 3-year post-graduate residency in skeletal radiology and also served as an instructor in the physical rehabilitation and undergraduate athletic training departments. His specific clinical interests include whiplash injuries, disk herniations, ANY running or cycling- related overuse injury, video gait analysis of runners, bicycle fitting, and most things that happen to an athlete during sports participation.
He is a post-graduate faculty member of Palmer College of Chiropractic and continues to lecture nationally on the subject of sports-related diagnostic imaging and rehabilitation. Dr. Rodgers is published in numerous chiropractic, sports medicine, and outdoor sports magazines including Outside Magazine, Runner's World, Adventure Racing Magazine, and the Journal of the Neuromuskuloskeletal System. He is the past medical staff director for Rocky Mountain based Ironman events.

Dr. Rodgers performed his undergraduate sports medicine training at the University of Missouri at Kansas City where he obtained his board certification as an athletic trainer (A.T.C.). As a trainer in the athletic department, he supervised the primary care of over 150 Division I athletes and worked specifically with the soccer, basketball, and track and field teams performing injury evaluation, rehabilitation, prevention, and emergent field care.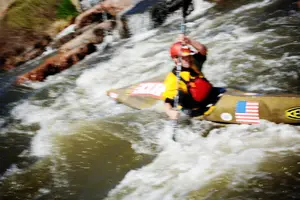 His athletic background includes numerous endurance sports where he is a past nationally-ranked adventure racer having raced for Team Salomon USA and Team Dart Nuun based in Seattle, Washington. He has competed internationally in expedition length multisport races including the Eco Challenge (running with American flag) and the Raid Gauloises. He is a past member of multiple US Canoe and Kayak teams having represented the US in the 2010 and 2012 World Cup circuit. He's been featured in several expedition and kayaking documentaries including NBC's World of Adventure.

Dr. Rodgers also travels abroad to provide humanitarian healthcare relief to the people of Nepal, Haiti, Fiji, Brazil, and Hungary as faculty for Palmer College's Clinic Abroad programs.
He resides in Niwot with his daughter and frisbee-loving cattle dog Mazzy.