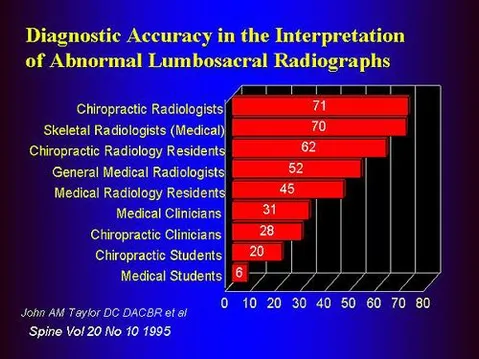 Diagnostic accuracy
Transfer of professional liability.
Increased doctor, patient, and third-party confidence improving patient management.
Technical support for film exposure and processing issues
No cost to referring doctor. We bill patients directly for our services.
Minimal cost (typically co-pay) for patient.
About Your Radiologist...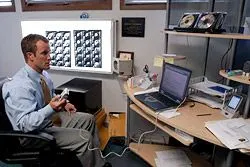 Dr. Rodgers has relocated from Palmer College of Chiropractic, where he completed his 3-year residency in Diagnostic Imaging under Ian McLean, DC, DACBR. In addition to his clinical residency experience, he also taught bone and soft tissue pathology, x-ray physics, and positioning. With an extensive sports medicine background, Dr. Rodgers also taught several undergraduate athletic training courses. He continues to lecture nationally in the chiropractic sports physician program on the subject of xray safety and sports-related diagnostic imaging. He is published in numerous chiropractic, radiology, and sports medicine journals and is a regular columnist for Adventure Racing Magazine.
He graduated Magna Cum Laude from Cleveland College of Chiropractic (CCC) in Kansas City, Missouri. Prior to attending CCC, Dr. Rodgers attended the University of Missouri - KC. Here he obtained his sports medicine training, which included over 3000 clinical and field hours working with soccer, basketball, wrestling, and track and field teams leading toward board certification as an athletic trainer. This supplemental clinical expertise gives your clinic the inside edge when managing the diagnostic imaging of sports-related injury.